The Mewlips, by J.R.R. Tolkien
I must admit, I've never been one for poetry. Sometimes I think I simply don't "get it", and that I'm missing out, because every once in a while a poem comes along that, for some reason, appeals to me greatly. What makes it even more mysterious is that I can't really put my finger on what particular feature of a poem makes it a good one.
This being said, a couple of days ago I discovered this film and song adaptation to Tolkien's The Mewlips, and I've been playing it non-stop ever since. The Mewlips is a hobbit poem that parents use to scare their children into forgetting any thoughts of adventuring. Enjoy the video (poem text after video):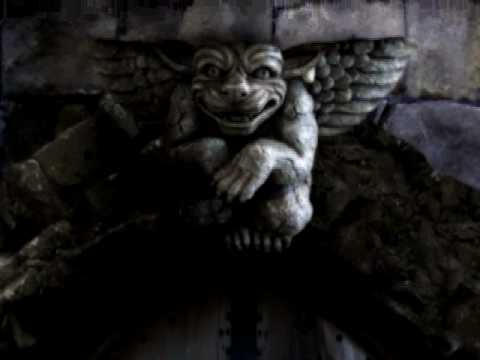 Animation: Richard Svensson. Music and song: Colin Rudd.
The Mewlips
The Shadows where the Mewlips dwell
Are dark and wet as ink,
And slow and softly rings their bell,
As in the slime you sink.
You sink into the slime, who dare
To knock upon their door,
While down the grinning gargoyles stare
And noisome waters pour.
Beside the rotting river-strand
The drooping willows weep,
And gloomily the gorcrows stand
Croaking in their sleep.
Over the Merlock Mountains a long and weary way,
In a mouldy valley where the trees are grey,
By a dark pool's borders without wind or tide,
Moonless and sunless, the Mewlips hide.
The cellars where the Mewlips sit
Are deep and dank and cold
With single sickly candle lit;
And there they count their gold.
Their walls are wet, their ceilings drip;
Their feet upon the floor
Go softly with a squish-flap-flip,
As they sidle to the door.
They peep out slyly; through a crack
Their feeling fingers creep,
And when they've finished, in a sack
Your bones they take to keep.
Beyond the Merlock Mountains, a long and lonely road,
Through the spider-shadows and the marsh of Tode,
And through the wood of hanging trees and gallows-weed,
You go to find the Mewlips – and the Mewlips feed.